Intuitive and modern reporting tool
Rail traffic is strictly monitored by the authorities and national and international safety requirements apply. Incidents in the daily business environment must always be systematically reported and recorded. The reported incidents can occur in many ways (damage to property, personal injury, irregularities, etc.) and must be recorded in a differentiated manner. At the same time, the new reporting tool can also be used to communicate process-related suggestions for improvement, ideas and other concerns.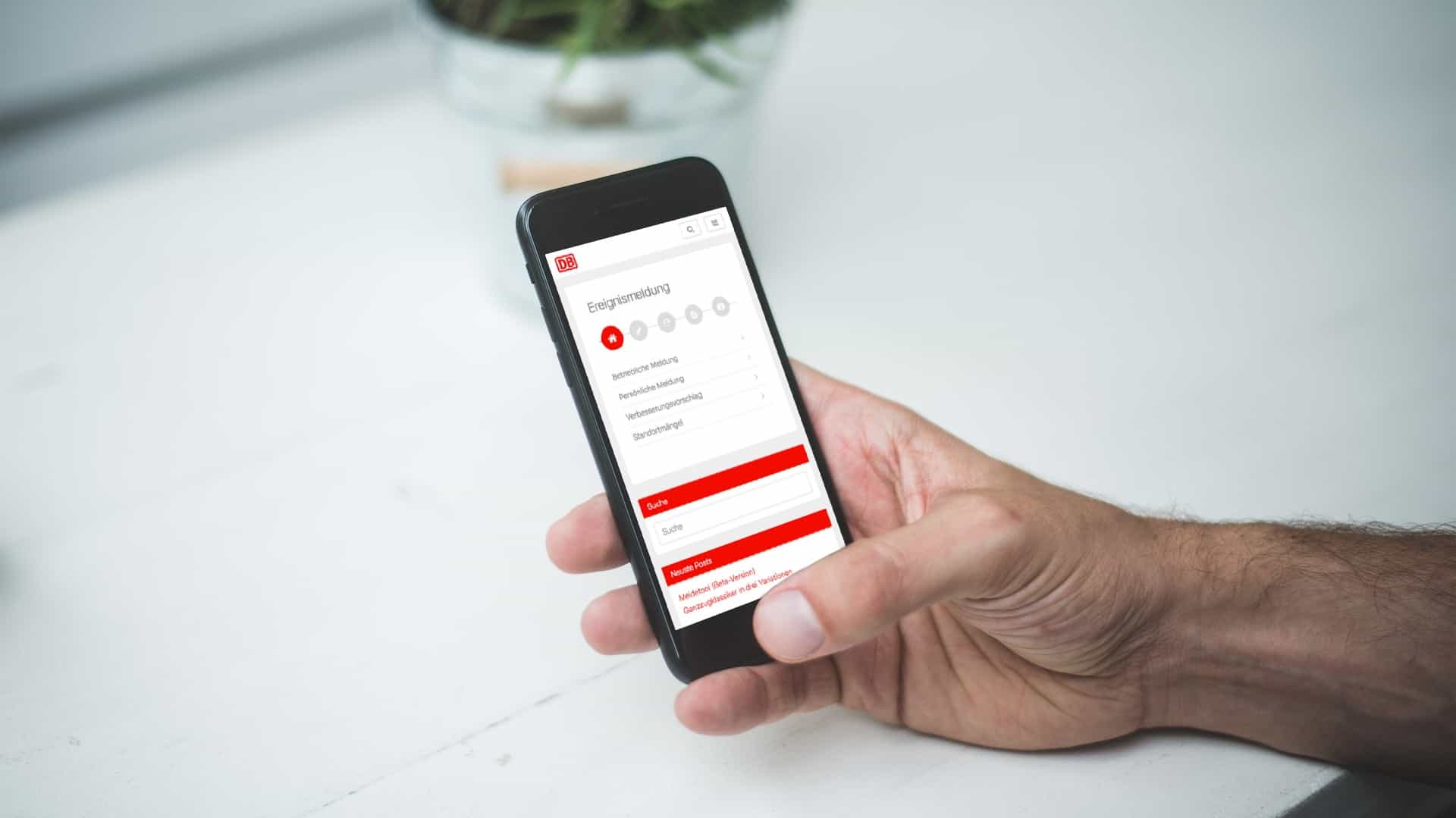 The agency flink think GmbH was able to meet the expectations for customizability and configurability of such a reporting tool and implement all requirements thanks to its comprehensive know-how in WordPress.
Step by step, additional fields and logic can be added to the form: Employees want to make a personal sick note? A question about the length of the absence and the associated request for a doctor's certificate appears automatically. The doctor's certificate is attached directly to the notification as a photo from the smartphone camera. With one click, the HR department and the direct superior are automatically informed.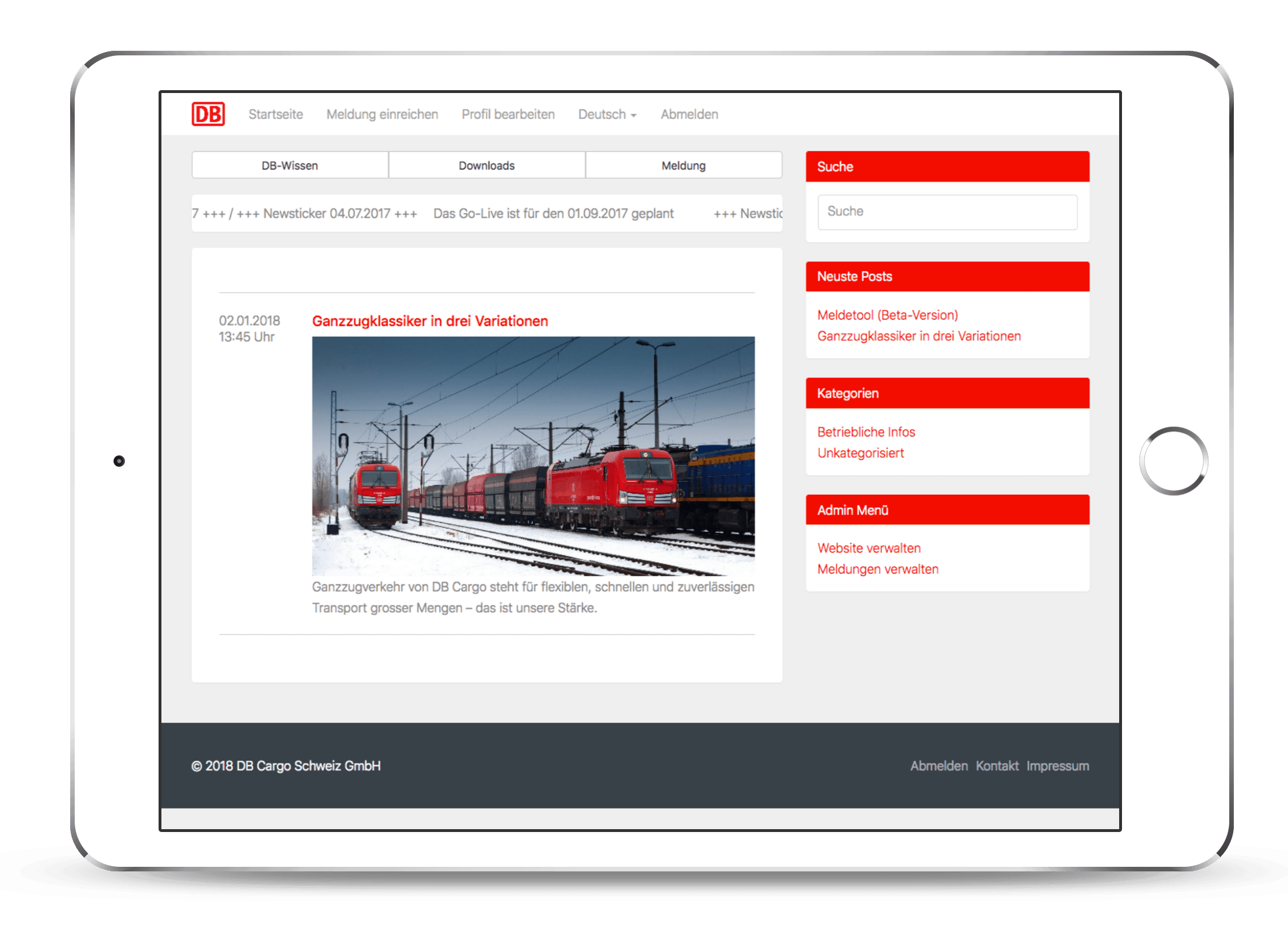 With usability and customizability as the primary premise, flink think GmbH was able to convince the decision-makers at DB Cargo Switzerland. There were already concrete ideas based on similar applications from the railway sector.
Thanks to the competent consulting and creative approach of flink think GmbH, we were able to map our requirements in the reporting tool and now have a scalable solution that fully meets our requirements.Martin Büttner, Project Manager Reporting Tool, DB Cargo Schweiz GmbH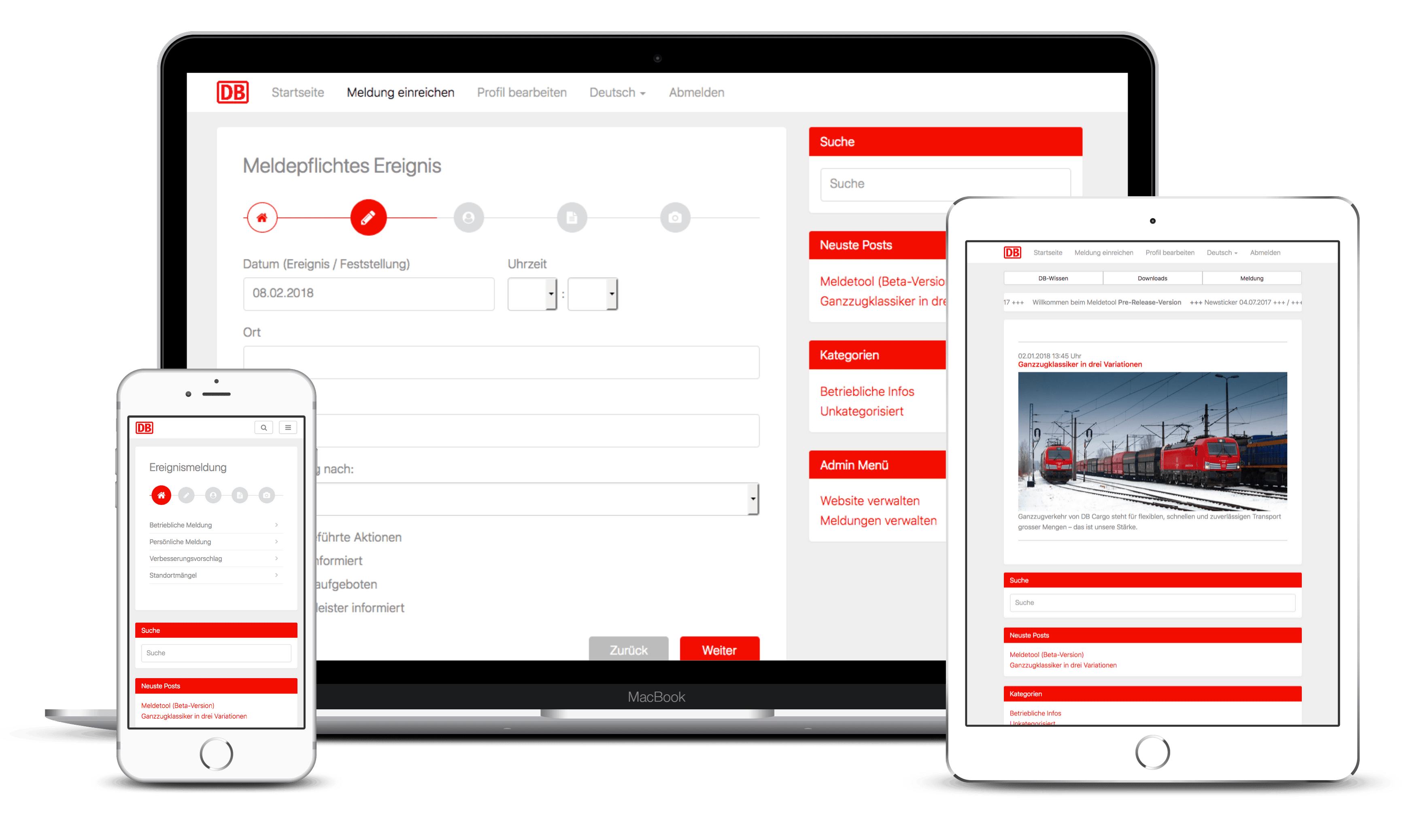 The flink think Web App convinces with high flexibility
The reporting tool is available on all electronic end devices of DB Cargo Switzerland, and can thus also be optimally operated with smartphones and tablets. The underlying WordPress CMS enables the management of the complete web presence. An internal section is available for blog posts, downloads and FAQs.