A permalink is the URL to the actual article or page. This "permanent" link should not be changed as a rule.

The permalink can be edited using the "Edit" button. Umlauts will be corrected automatically. Experience has shown that you should also avoid stop words here in order to define URLs that are as short and meaningful as possible.
The settings for the permalinks can be set under "Settings" -> "Permalinks" in the backend of WordPress.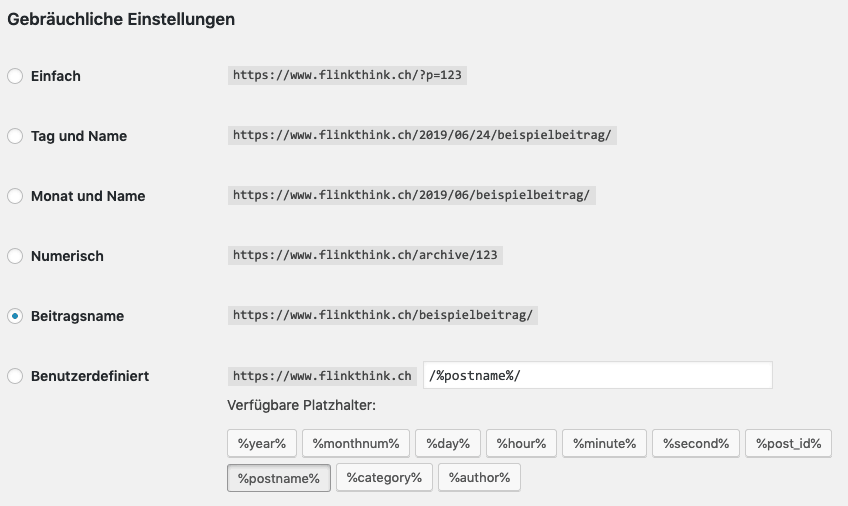 Using placeholders, a user-defined URL structure for pages and posts can be created.